The best marketing agencies in Berlin don't just impress you with exaggerated numbers, they methodically work out a strategy and plan that works best for your brand. Afterwards, they create stunning designs that inspire your target audience to take action. Then, they activate channels with precision while monitoring performance. Finally, they deeply analyse the data to ensure long term growth. The best marketing agencies in Berlin act as a launchpad for your campaigns. That's because their knowledge of the local marketing scene is unmatched. They meaningfully give it the exposure it deserves. As a result, you'll see your KPIs skyrocket and sustain their altitude. 
But if you're worried about getting your money's worth (or if you're concerned about language barriers), we've done the research for you. The best marketing agencies in Berlin offer world class customer service and expertise on marketing trends. This is on a local and global scene. In addition, the best marketing agencies in Berlin are able to extract the most results from your budget. Thanks to their precise balance of cost and most effective marketing channels. 
Read on to find out who made our list of the top 15 best marketing agencies in Berlin. 
Top 15 Best Digital Marketing Agencies in Berlin
15.) Mimosa Agency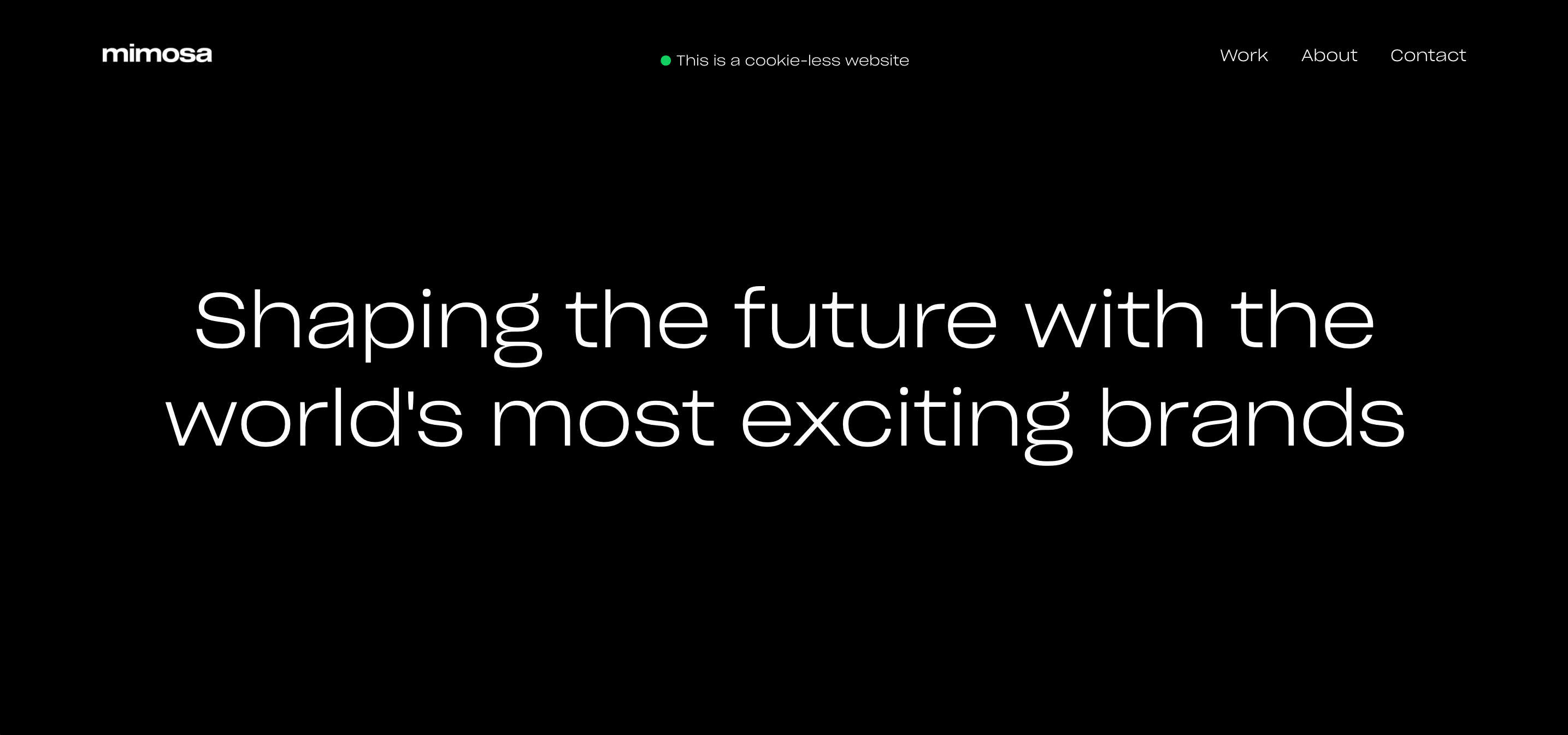 Their full service consultancy service is in high demand by some of the boldest brands in Berlin. Mimosa Agency offers cutting edge branding and marketing solutions. They have an integrated agency model. Therefore, you get the smoothest workflow: from ideation to campaign optimization. Furthermore, they're passionate about technology. And they use this to build teams, produce content and scale marketing efforts. You can think of them as your virtual CMOs and on-call project managers! heir services cover strategy, photography and branding. 
Their client list is impressive. They've worked with Hyundai and DADDY to sharpen their competitive edge.
14.) Soho
This Berlin-based creative group is a one-stop shop for all your branding, UI/UX design and web development needs. Soho goes the extra mile to create a visual identity for each unique client. Afterwards, they roll out a creative strategy that is most aligned with their client's business goals. They believe that creating a brand or website is an organic process. In order to stand out from the competition, you have to first get to the bottom of your values. And then grow from there. In addition, they pride themselves on transparent communication. They've worked with German brands to build easy to use app and website design. Furthermore, they offer SEO and ecommerce shop development. 
The R&S Group and Mykilos are some of their clients.
13.) Paranoid Internet
The Internet can be challenging to navigate. If you're not careful you'll head down the wrong path and you'll have lost valuable time and money. That's where Paranoid Internet steps in. Their team is made up of marketing wizards who can help you find the branding colors that speak to your soul, or build the most functional webshop. They're deeply familiar with all aspects of digital marketing. For example SEO, Google Ads and social media. Paranoid Internet ensures that your ideas shine in the best possible screen light. In addition, they even offer cryto and blockchain strategy!
Finally, they've partnered with ePilot Mobility and Renpho to advance their digital marketing.
12.) Frontkom
Frontkom works closely with your team to take advantage of all the digital opportunities ahead. They implement an end to end approach that nurtures long term partnerships. Furthermore, you'll benefit from the combined knowledge of team members coming from all over Europe. By creating technology and products that are easy to use, they create great digital experiences. Moreover, you can rest assured that you'll be investing in the right solutions. Their data and analytics teams generate powerful insights. Their services cover web and app build and inbound marketing.
Finally, their clients include Takto and UNICEF Norway.
11.) Kooba
Kooba works with their clients to bring forth compelling digital experiences. They do this by listening to goals, identifying all the key metrics and methodically marketing your brand through functional web design. In addition, they focus on the numbers. They can turn web traffic into tangible business results. Their web designers have a wonderful eye for beauty and usability. Their specialties lie in branding, landing page conversion and A/B testing.
Finally, some of their clients include Barnados and Repak.
10.) Lode
Their bold website commands attention. But you wouldn't expect anything less from a creative partner. Lode works in a fluid and rigorous approach. Their dynamic team combines cross-platform strategies with full-service production. As a result, you benefit from one single workflow that is constantly optimized. Their work is inventive and inspiring. If you're looking to get UI/UX design, storyboarding and fullstack development done in the most efficient way, look no further than Lode.
Samsung and Daimler are a few of the brands who trust Lode with their production.
9.) Uhura
Uhura is a full service digital agency. Their team seamlessly develops digital products and services. And they help their clients better engage with target audiences in the online world. Their solutions are all based on data insights and analysis. In particular, their marketing chops have won numerous awards. Their highly efficient campaigns generated traffic and customer acquisition rates that exceeded industry standards. In addition, their campaign management is data-based. Therefore, all the content stays relevant and performance is maximized. Their offerings include social media marketing and content strategies. 
Finally, their client list includes high growth brands such as Smart City Berlin and Kikkoman.
8.) Bleech
Every marketing team knows the importance of having an efficiently designed website. Nowadays, it's the first online contact point customers have with your brand. Bleech is a Berlin-based web development agency. They produce high quality web designs that drive website traffic and conversions. Furthermore, the design is always based on client's concepts. First, the Bleech team will engage you in discussion to bounce around ideas. And once the concepts are finalized, they produce a sleek website that is aligned with your branding. Beyond this, their websites are always easy to maintain. In this way, bugs and errors can be avoided and customers have the best online experience. Bleech are WordPress specialists. 
They've created.beautiful websites for Native Instruments and Spryker.
7.) iMarketings
The numbers are impressive. They've generated 262 millions EUR in revenue for their ecommerce clients in 2020! iMarketings ensures that you have a battle-ready platform to launch your marketing campaigns in Berlin and beyond. Their experts analyze your business, develop an action plan and guarantee excellent results. Furthermore, they have native speakers in each country. Therefore, they can translate a global approach to local strategies. The team will create a multichannel strategy that makes the most sense for your growth. In particular, they perform exceptionally in Google AdWords, SEO and Youtube ads. 
iMarketings is trusted by iconic clients such as Danone and Eurodel.
6.) Mobiteam
Mobiteam is specialized in custom web design and development. High quality websites, whether for personal, corporate or ecommerce are their bread and butter. Since 2012, they've been creating websites for clients that attract, sell and win over customer loyalty. In their own words, they create eye candy and user-friendly websites. Therefore, you can rest assured that your brand has it's best foot forward. Apart from their web services they also turn their creativity to logo design and SEO. 
Their extensive portfolio features clients such as reNature and MoreFunPhilippines.
5.) Achso
Achso is a digital creative agency that takes a novel approach. They carefully choose their projects and clients to deliver 100% long run support. Instead of selling standard packages, their solutions are customized for your business needs. In addition, they're a group of digital marketing experts who have combined their knowledge and experience to supercharge your brand. Achso is ideal for clients looking for a partner who brings creative freedom to the table. Their services cover graphics, blogging and social media management. 
Finally, they've delivered projects for inSnack and Freiraum.
4.) Ape Unit
Their sleek website is an excellent reflection of their work culture. The team at Ape Unit are true technologists. They come from many different fields- creators, strategists, developers, but they're all excited by the digital space. Clients come to Ape Unit to get their websites and apps above industry standards. Through their data-driven approach, they transform how organizations work and communicate. Furthermore, their specialties lie in digital branding and web development. 
They've worked with Tertianum and Volkswagen.
3.) Altitude
As a modern marketing agency, Altitude puts creative brand concepts and performance into one single source. Their digital storytelling is bold, visual and effective. Furthermore, they cover all the bases of content production. From an iPhone-shot story to glossy commercials, their production team always delivers a stunning end results. In addition, they're Amazon marketplace experts. Ambitious B2C brands enjoy incredible growth from efficient account management and Amazon marketing.  Ultimately, they bridge brand's business goals with creative excellence. Their specialities also include social media marketing and lead generation.
Their clients include Adobe and Sony.
2.) BytePark
Since 2001, BytePark has been developing digital products for startups and SMEs. Their small team is perfect for clients looking for personalized service. This spirit of partnership is difficult to find among bigger marketing agencies. They offer world class technical advice to take your brand into the digital age. By transforming how customers interact with your brand, they boost conversion and loyalty. BytePark continues to empower companies to face the challenges of digitalization. Their services cover digital product development and app management. 
They've worked with BMW and Adidas to craft exceptional products.
1.) NotAllBad
NotAllBad is made of IT consultants, researchers and designers who collaborate with you to produce delightful digital experiences. They have the unique ability to look forward with great innovative thinking. Moreover, clients can book all of some of their services to perfectly match their marketing needs. Their team looks at your processes and works hard to minimize all waste. Therefore, UX strategy becomes more accessible to companies all over the world. First, NotAllBad investigates the market to find common patterns and misalignments. Second, they conduct user research sessions and UX audits. Afterwards, they go to the drawing board. They create a UX strategy and management plan that makes your product stand above the competition. In addition, they cover branding and visual design. 
Their clients include Vodafone and WunderCity.
Unlimited Graphic Designs with DotYeti
The best marketing agencies in Berlin strengthens your presence in the city in order to expand your business throughout Europe. They offer results-oriented strategy, engaging creatives and world class campaign management. You can certainly trust them with significantly elevating your marketing.
But what if you only need graphic designs?
DotYeti's unlimited graphic design plans deliver high quality designs for the most cost-effective price. Client's get access to an on-demand creative team that also includes an Art Director and dedicated account manager. In addition, they're capable of handling multiple brand profiles and scoping down to pinpoint each unique style.
Check out their pricing to see what each plan covers. And take a look at their portfolio, to see some of the designs that have produced excellent engagement for clients.