So you want to see some native advertising examples you can take inspiration from? We've got the seven best to show you!
You've got infinite ways to reach out to new audiences online. And one of the best ways to do it is through native advertising! It's one of the most seamless and immersive ways to get your brand out there. 
And we think it might be the best way to advertise your product in 2023!
But first, what is native advertising? 
Native advertising is when your ad content is tailored to fit the editorial guidelines of the platform or brand you're working with. In other words, it's when you try to discreetly advertise your product without making it obvious that it's ad placement. 
Of course (for legal reasons), you still have to disclose that it's an ad! But, adopting native advertising as a marketing strategy can highlight the flexibility and relatability of your brand. Let these seven examples show you how!
1. Morning Brew / Discover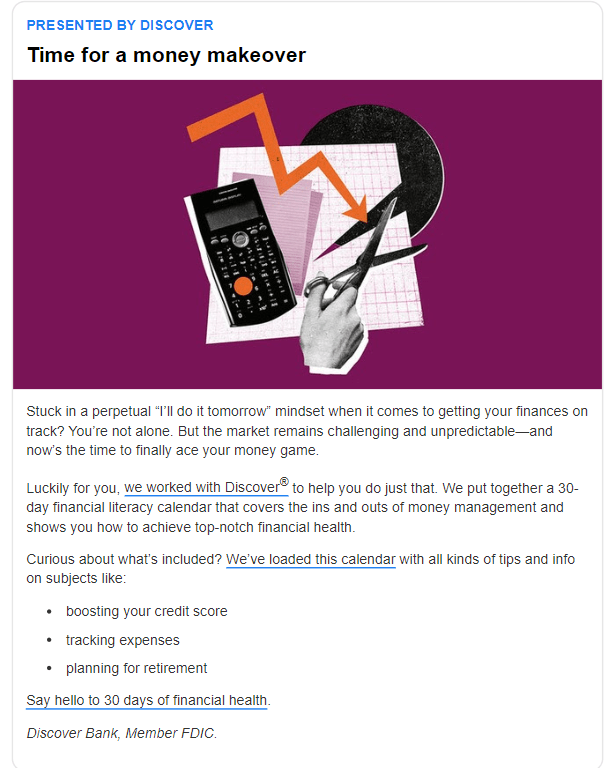 First of all, there's no better native advertising example than Morning Brew's ad placements. This fun and witty newsletter delivers general news–with a twist. And that twist is their iconic humorous tone and whip-smart jokes. 
The result? Their ad copies are a hundred times more interesting than anything else you read out there–no matter what product or service they're advertising.
2. The New York Times / Allbirds
If you want to go big, then go to The New York Times. Request a partnership with them, and you'll get a comprehensive audiovisual experience. This commissioned article for Allbirds, a sustainable shoe company, is a gorgeous long-form read that goes in-depth about endangered birds and their impact on biodiversity. 
And if you think this is just your average article–it's not. The in-depth research on wildlife is accompanied by moving 3D visuals of the birds and their food. 
3. Wishbone Kitchen / Coca-Cola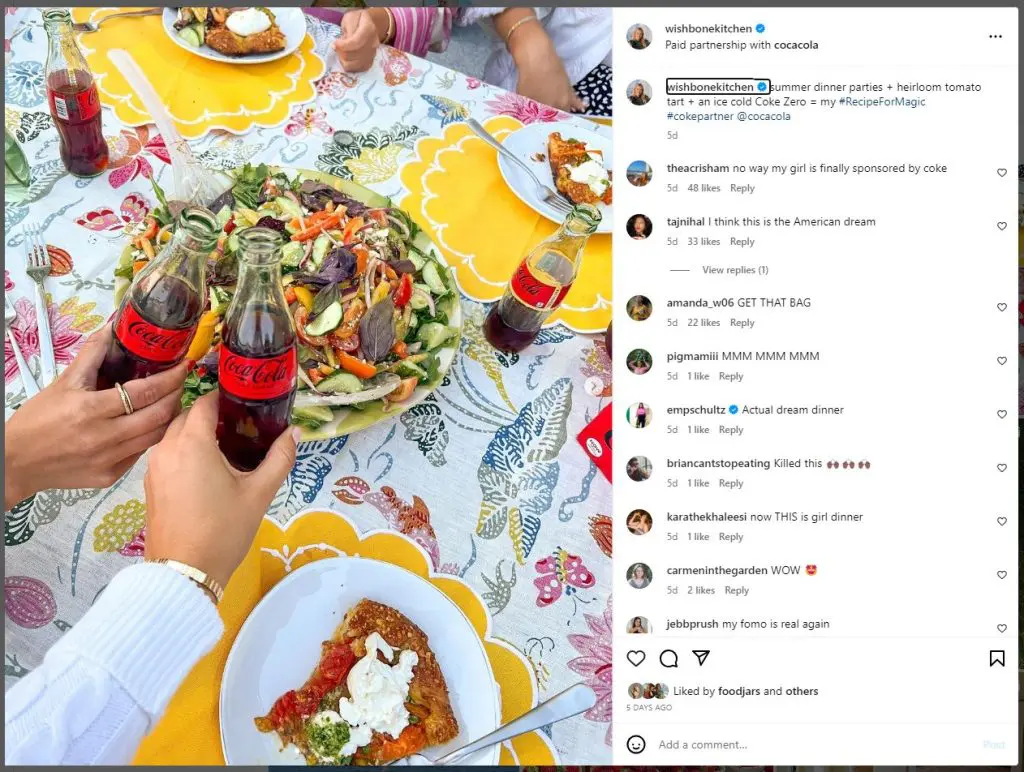 One of the best ways to execute native advertising is to partner with a platform or creator who's already a fan of you! It's almost a no-brainer strategy that more brands should be integrating into their influencer marketing campaigns. 
That way, you can seamlessly integrate your brand into their audience. Wishbone Kitchen's Meredith Hayden's love for Coca-Cola is well-known. She likes to drink a can of Coca-Cola before her shift!
4. Spotify / Adidas
There's something about Spotify and the way they can transform the usual ad experience. And this Adidas Nite Jogger ad perfectly mixes the connection between jogging and music listening habits. 
For this micro-campaign, users were invited to a microsite, where they could check their music listening trends and data at night. And if you're thinking, what does that have to do with shoes? Well, that's because the Adidas Nite Jogger has a reflective feature that makes some features of the shoe light up at night!
5. Tech in Asia / Grab
We wanted to give a shoutout to this sponsored article from Tech in Asia. Well, because, it's not actually an article. Tech in Asia is a Singapore-based media company that covers tech funding, business news, and the venture market in Asia. 
 The commissioned content by Grab (a Singaporean-based startup that's like Uber's younger brother) is in infographic form. It talks about how delivery apps like Grab, foodpanda, and Deliveroo have changed the business of food in Southeast Asia. 
6. Wall Street Journal / Netflix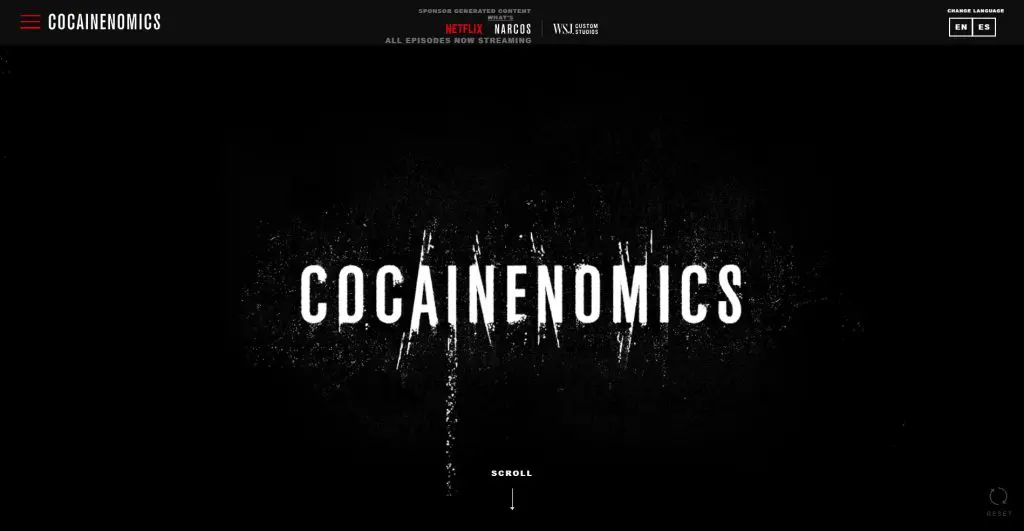 Looking for a really high-tech way to do impactful storytelling? Here's another interactive website article by the Wall Street Journal. The native ad promotes Netflix's Narcos, which covers the rise of the cocaine trade in Colombia in the 80s. 
The interactive article not only gives us the historical context of the series, it also provides profiles of the real-life characters on the show. If you want something that's educational and not boring, this is the way to do it. 
7. Snapchat / Gatorade
We love to see old-school games back in the rotation. And this Snapchat and Gatorade collaboration brought that vibe with this Serena Williams-inspired game.
Introducing Serena Williams' Match Point. 
The player has to replicate the match point of her 22 victories. It's one of the more subtle native ads we see on this list, but the impact is still there.
Your partner in creating native advertising visuals
Need a reliable graphic design agency? DotYeti can help you execute your digital marketing projects for a flat monthly fee. 
Need an artist to illustrate your website? Someone to lay out your product packaging? Or even someone to execute your digital ads?
DotYeti's subscription graphic design model lets you access a variety of design experts so your creative projects can look professional every time. 
Book a demo and start your creative journey today!