The year 2020 will certainly go down in history as one of the most troubling times in the modern century. And if it doesn't go down in textbooks, you'll definitely see it in the creative online ads that have inspired the marketing industry for the past months. 
2020 inspired a mix of public service announcements and heartwarming messages of hope across several online platforms to millions of people who are stuck at home. And a lot of ads also provide a comical relatable sketch on adjusting to the new normal to keep spirits up in a time of uncertainty. Among every social distancing-related ad compiled by Ads of the World, here are the top 10 online ads of 2020.
10 Creative and Inspiring Online Ads of 2020
1. Starbucks: Thank You For Wearing a Mask In Store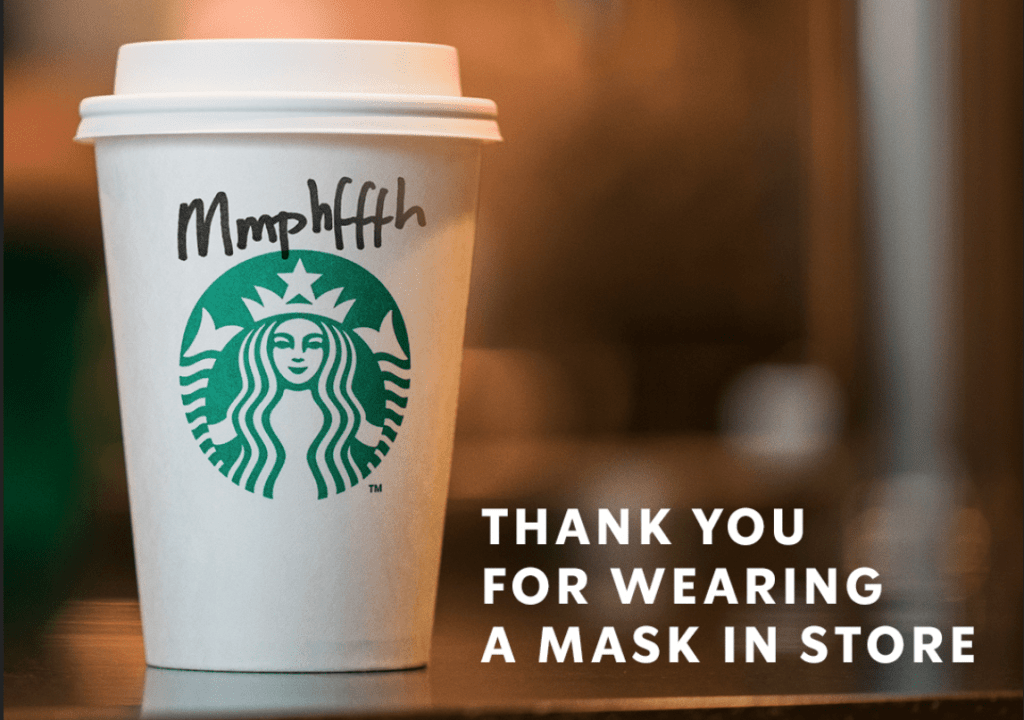 When the world was under complete lockdown, this made going outside to get a fresh cup of coffee not possible. Now, as restrictions eased, people are a lot more mobile as long as they follow protocol–wearing a mask. Recently, Starbucks gave a shoutout to these socially responsible people while playing on the long-running joke that they never spell your name right. 
This ad was developed by the agency Iris and was released in the United Kingdom in August.
2. Apple: The Whole Working From Home Thing (Video)
Companies across the globe have decided to let employees work from home for safety. While it may sound like a great setup, Apple shows that this isn't the reality for a lot of people balancing work and home life. The ad was able to showcase how Apple increases productivity and keeps teams connected. 
This short video is a great example of relatable humor. It was directed by Mark Molloy and released in the United States in July.
3. Mucinex: Back to Normal is Up to You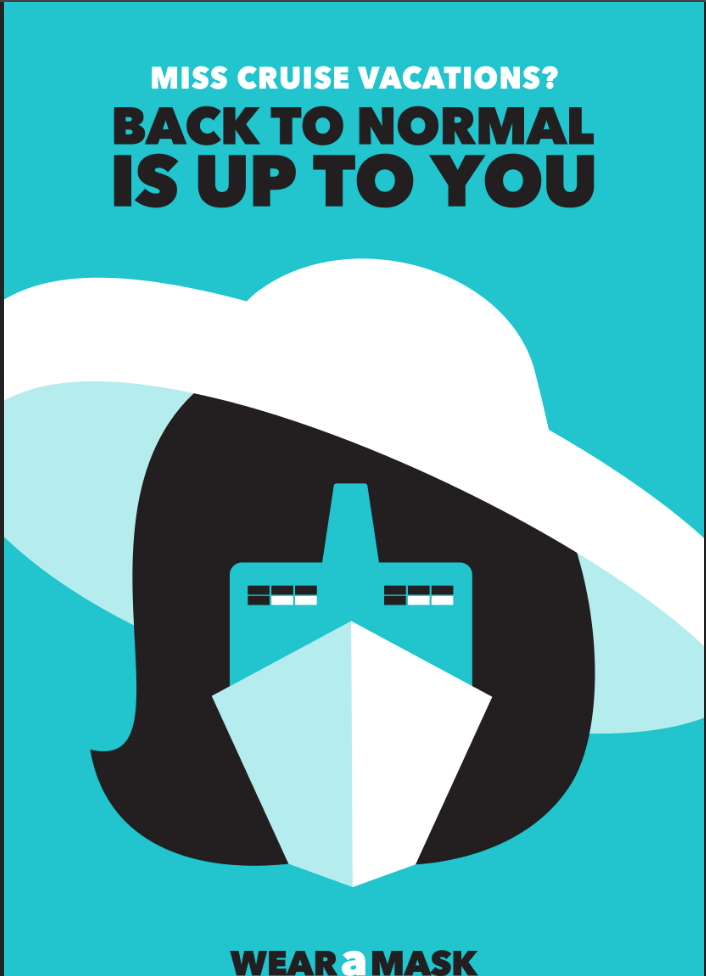 Wearing a mask is a preventive measure that often needs to be communicated to millions of people out there who don't get the message. Pharmaceutical companies like Mucinex took it upon themselves to launch a series of graphics that advocate "going back to normal" soon if people were to do their part now. 
The campaign was launched in the United States by agency McCann Health in August.
4. Nike: You Can't Stop Us (Video)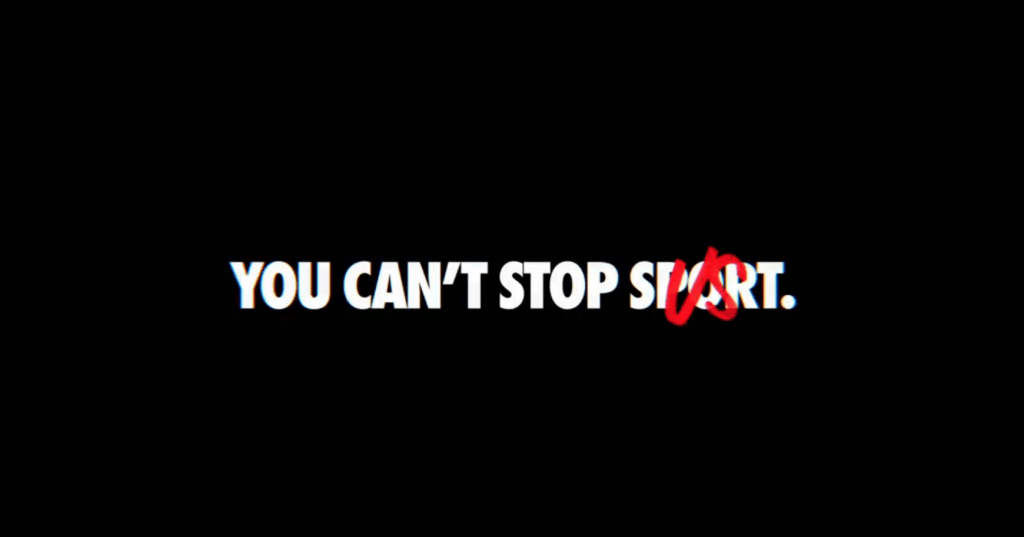 Nike's marketing team knows exactly how to hit the nail on the head when it comes to creating inspirational messages in their online ad campaigns. One that came at the right time was this video that seamlessly tied in the parallels of different sports to show how similar the struggle and the glory to athletes of every race and gender. The current health crisis was also addressed, seeing that every athlete's career was halted during these times. It also touched on the movements that were ignited in the United States during the past few months. 
The campaign was formed by agency network Wieden + Kennedy and was launched in July.
5. KFC: "F" is for Family
Despite the serious lockdown, fast food establishments remain open to serve their customers through takeout. KFC launched a campaign that brought its service crew closer to home. In the campaign, they assigned their delivery persons to bring takeout orders to their own families.
This heartwarming ad was created by agency Geometry in Argentina and was aired in July and posted in August.
6. Adobe: Honor Heroes
They say that not all heroes wear capes, which is definitely true. In these times, there are heroes who wear masks and hazmat suits and save lives. There are heroes who wear name tags and keep lines in check and restock shelves. And there are heroes equipped with knives and food to feed the hungry. Adobe honors the everyday heroes with their motion graphic video that highlight doctors and nurses, grocery clerks, restaurants with delivery service crew, mail delivery persons, and stay-at-home parents who work and manage a family at the same time. 
This stunning ad was made by agency network 72andSunny and was posted in May.
7. Rabitabank: Cashless
To prevent the spread of the virus, more and more establishments are encouraging cashless transactions. Rabitabank came up with a great way to promote it with a hint of wit and humor by putting masks on the figureheads in money bills. 
This ad campaign was launched in  Azerbaijan under the agency network Endorphin in late April. 
8. 54D: #NursesDay
Another ode to heroes, the 54D ad campaign was released on International Nurses Day praising the strength and resilience of nurses. The ads emphasize the difficulty of the responsibility that nurses hold during these times. And it used clever wordings of what people normally find difficult in the gym and compare it to the stress of everyday hospital life.
The illustrations were produced by Pico Adworks and released on May 13.
9. Freshpet: Home
One of the upsides from being recommended to stay at home for many people is that they get to spend time with their pets. This is also a huge plus for the little furry guys. Freshpet released this ad to remind folks that it isn't all that bad. In fact, it's great news for pets to get to spent time with their owners. Plus, who doesn't love a good ad that shows off adorable dogs?
The video ad was produced by agency network Terri & Sandy and was released in March.
10. SMV JAPAN: Stay Alert Song

Ending this list is a song accompanied by weird and wonderful motion graphics. The song was released after restrictions had been eased and this ad was just a reminder to be aware of what you need to do after lockdown is over. One great reminder: go to work with pants because meetings are no longer just from the waist up.
Graphics and song were produced by agency Dentsu and was released in Japan in late May.
Telling Great Stories Through Great Ads
Launching a campaign with an incredibly strong message is what the world of advertising needs in this climate. When it comes to bringing these ideas to life, you're going to need your very own creative team that will make your concept a reality. DotYeti is a graphic design subscription service that offers fast and affordable unlimited design packages to choose from. You could own your very own design team to help you create memorable ads for 2021. 
Contact us now to get a free consultation in our fast and affordable design packages for you.