Facebook is one of the most popular social media platforms there is today. With over 2.80 billion monthly active users (and still climbing), Facebook advertising in 2023 will only become more and more important to marketing strategy.
One could just imagine the social influence Facebook has in achieving your business goals. This is in terms of referrals, brand awareness, peer effects, customer relationships and so much more. Forward-thinking marketers who want to future-proof their businesses should be taking full advantage of advertising on Facebook. 
If you're not yet on board with the idea of social media advertising, this article might change your mind. But first, what sold this idea to us in the first place? 
Why should you advertise on Facebook?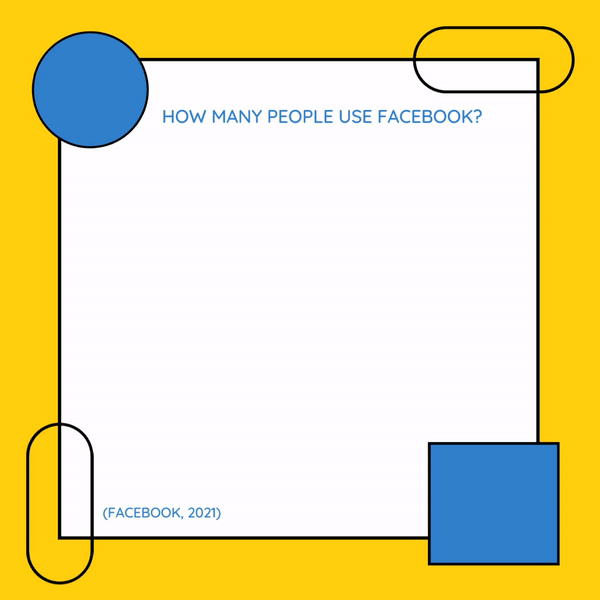 Studies have shown that an average user spends almost an hour per day on Facebook alone. 
Now, let's talk about numbers. If an average person sleeps at least eight hours a day, this means about 7% of their waking hours are spent on social media. This 7% matters because the more time a person spends on an app, the higher the chances they'll see a variety of advertisements—a huge win for marketers! 
There are billions of people on Facebook every day. It doesn't matter if your business is a startup or a corporate giant, the good news is that all you need to do is create an ad that gets them to notice you. However, the best Facebook ads in 2023 should persuade the viewer to take immediate action. 
Another benefit to advertising on Facebook is that ⅔ of Facebook users around the world visit business pages at least once a week. This means people are looking for local (even international) companies they can spend their money on. 
Sounds exciting right? Well, it gets better. 
Social media advertising on Facebook is extremely affordable—it allows you to reach more of your audience at a low cost. It also has this feature where you can set your ad budget from the start—Facebook will then stop showing your ads once you hit the specified amount. Of course, the higher your budget, the more users you will reach.

4 Types of Facebook Ads
1. Photo Ads
Whatever your business goals are, posting photo ads on Facebook is a great way to increase brand awareness. 
A photo ad usually consists of attractive imagery supported by an engaging copy that provokes your audience to take action. If you have an existing post from your Facebook page, you can boost your post to attract more attention. 
2. Carousel Ads 
A Facebook carousel ad allows users to use up to 10 images or videos to showcase a product or service. The great thing about this is that you can even include personalized links for each image or video all in one ad. 
Carousel ads work well especially if you want to showcase different features of a product, or to explain a step-by-step process.
3. Playable Ads
For businesses that sell games, playable ads are a great way to showcase your game to people who are just scrolling through. 
Playable ads start with a video designed to prompt the audience to play through a "tap to try" button. This offers an opportunity for users to try before they purchase or download the full version. 
4. Story Ads 
In social media advertising, story ads have got to be one of the most popular strategies there is today. 
Facebook users often post on their stories and feed to communicate with friends and family. Advertisers on the other hand have the opportunity to leverage these formats to more successfully optimize their campaigns.
They are extremely effective and easy to do that Dunkin' Donuts and other international corporations have permanently included story ads as a part of their campaign. 
Unlimited Graphic Designs with DotYeti
Excited to start posting your advertisements on Facebook? We can help! 
Our Creative Yetis are masters in the design field and they are all dedicated to bringing you unique and diverse ideas to fully set you apart from the competition. Check out our portfolio and case studies to see how our platform has helped hundreds of our clients grow. 
What are you waiting for? Visit our pricing page today to find the best package that suits your design needs.