Here's a solid Threads marketing guide you don't want to miss. 
It seemed like Twitter was just ending a few months ago. Why? Users were leaving en masse to Mastodon…but then Threads happened. It launched officially on July 5. 
And so here we are today. 
While it's still a new social platform, it can be a valuable tool for marketers. Of course, we're not saying that every business needs to set up its own Threads marketing strategy, but having this information may be useful. 
But first, what is Threads?
Is there a new social media app in town? Sounds like there is. Threads, a social media platform that functions like Twitter, currently has 130 million users. 
Here, users can post short text, images, and videos, and also interact with other people's posts through likes, replies, and reposts. Text content has a limit of 500 characters, while videos posted can be up to 5 minutes in length. 
It has a unique feature though. That is, you can easily share content across platforms like Instagram stories. 
Why? Threads is owned by Instagram, so you do need to have an Instagram account first to register. 
Why you should consider opening a Threads account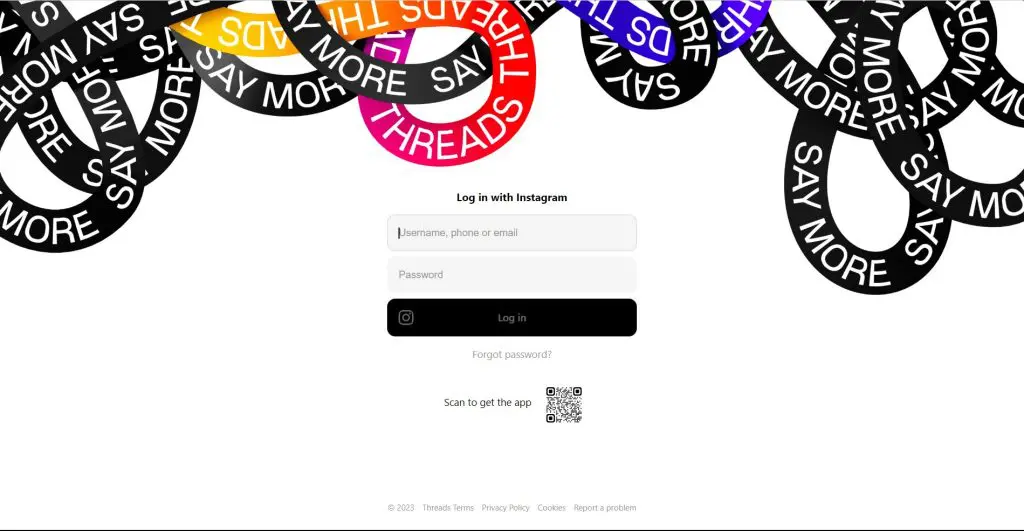 Making content for a new social media platform is tough work for a social team. That's all the more reason why you should check the value of opening a Threads account for your brand.
But don't worry, because we're here to help you weigh in the pros and cons of posting on Threads. 
Pros
Be present on more platforms
When it comes to doing business online, visibility is key. Having a Threads account can help you increase your cross-platform visibility and reach more people in different ways. 
Plus, it helps your team's social listening initiatives–you can find out what people are talking about online!
Cultivate your audience engagement
Threads is all about building community, and you can start cultivating yours.
Sharing detailed information about your brand's story, talking about other people's works, or just even commenting on social media posts–you can slowly start to build a personality around that. 
Experiment on storytelling
Here's the best part of having a new social media platform: there are no rules yet. Like you, the developers are figuring out what kind of platform they want it to be.
So feel free to post meme content, gifs, and some other content types you think your audience might like!
Cons
Threads is a work in progress
Okay, we admit it. Threads may not be the best platform for every business. And to be honest, it's still a work in progress, which means things are changing, and finding a single solution to fickle social media algorithms in Threads can be hard. 
Threads usage is not sticky
Threads quickly rose to fame because of its quick sign-up rates. But the problem? Users just weren't sticking to it.
In August, Threads' user activity decreased to just 10.3 million users, which is down over 79% since the peak user activity.  
Best content examples for Threads
While Instagram is all about aesthetics and presentation, Threads is all about creating conversations. Think of it as a place where you can gauge social media's feelings on certain topics or trends. 
But if you don't want to be a lurker and want to initiate conversation with your followers, here are some things you can do. 
1. Do a storytelling thread
Reel your users in with a compelling story about your brand. Or, share an interesting anecdote about something related to your niche.
2. Make a product announcement
Releasing a new product? Threads can be an extra platform for you to make that launch.
3. Make short videos
Make full use of Threads' 5-minute video with how-to guides, infomercials, and even user-generated video content. 
4. Host a Q&A session
Are you advocating for a certain issue? You can invite experts from the field and host an intimate Q&A session on Threads. 
5. Post content related to trending topics
Whether it's Ariana Grande's divorce news, the latest Renaissance tour videos, or a new hit tweet–join in on the fun and engage as you see fit! 
The lowdown
Okay, it's been a few months since Meta released their answer to Elon Musk's Twitter, err X. But that doesn't mean that we know everything there is to know about this new social media app. 
In fact, some people think that businesses should avoid Threads for now. 
We hope you stay tuned to our updates in DotYeti's blog archives. 
We're a graphic design partner who fulfills your social media ads, animation needs, and simple photo manipulation services. Save up on costly additional fees with our unlimited graphic design subscription model. 
Finally, you get unlimited revisions with no hidden fees. 
Book a demo and start your creative journey today!