Want to discover more AI tools to power your small business? Here are ten ChatGPT alternatives you can use. 
AI took the world by storm last year, and the hype is just beginning. Why? Companies are constantly making new updates and training generative AI technology to become more accurate. 
On the other hand, the general public is getting the hang of writing prompts, allowing them to generate the most accurate execution of tasks. 
And that's where we start today. 
Should I Start using AI for My Small Business? 
The answer is yes. From writing blogs, and creating images, to crafting social media captions, there are endless use cases for AI, especially in the context of small businesses.
You can use even use AI to complete tedious administrative tasks and brainstorm new ideas if you're a small team. 
Top 10 ChatGPT alternatives
But first, why do you need alternatives to ChatGPT? Isn't it already the best generative AI option?
Well, it depends on what task you want to do. If it's generating blog post ideas, names for projects, and general information, then it does a pretty darn good job of that. 
But, unlike other generative AI software, it can't really generate pictures accurately translate, and more. 
So here are 10 ChatGPT alternatives you can check out!
1. Canva
This accessible graphic design tool just got some major upgrades. Earlier this year, they announced a couple of new AI-powered features. 
You can now magically erase backgrounds (Magic Erase), create presentations based on a text prompt (Magic Presentation), ask them to create marketing strategies (Magic Write), and create social media posts with your own products (Magic Design).
Best part? It's free! 
2. Grammarly
We don't always have the words to say what we want to say. And that's why Grammarly's AI Writing Assistant is a real game-changer. 
Now, you can write emails, reports, job descriptions, cover letters, and other professional correspondence with ease and finesse. They do a great job of improving written content too. 
3. Hypotenuse AI
Marketers, this paid AI content generator can write full-length (1K words) articles in minutes and generate images and artwork! Speaking of fast, Hypotenuse AI allows you to generate content in batches. 
That means more drafts you can edit and launch! 
Worried about plagiarism and false information? They've got Content Detective to help you research up-to-date and factual information. 
4. Synthesia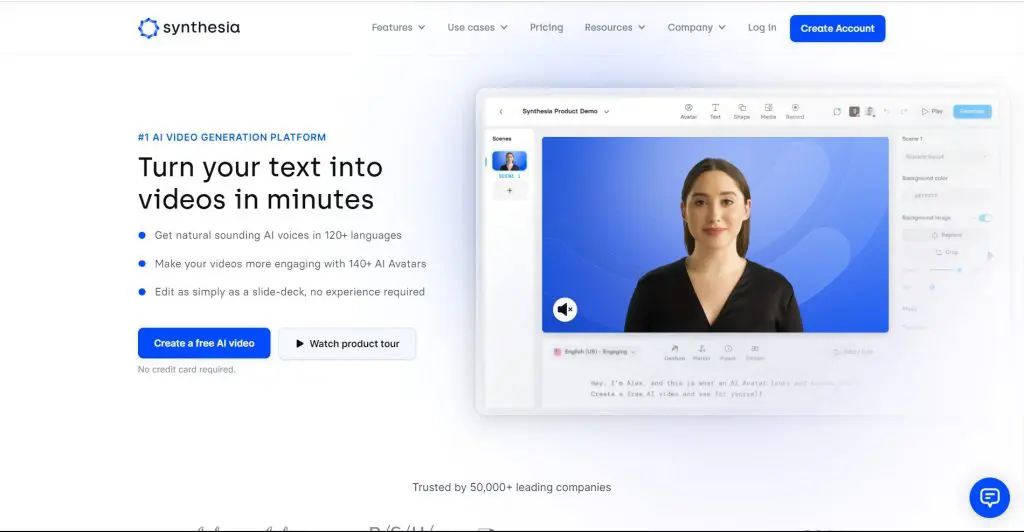 If you think AI is just for writing and creating images, then think again! Synthesia is a video generator that can turn your text prompts into high-quality videos. 
They've got a library of natural-sounding AI voices in over 120 languages and have over 140 AI Avatars you can use in your clips. You can create training, onboarding, end-of-the-year videos, and more!
5. Chatspot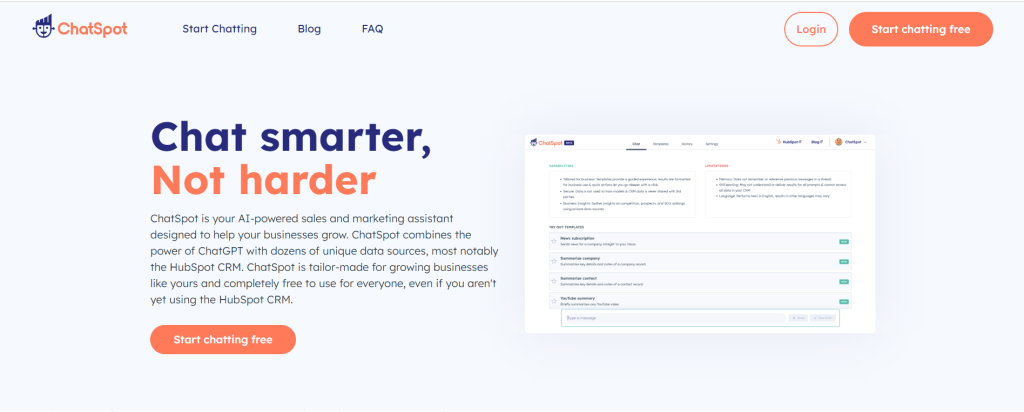 Chatting with customers can take so much time out of your day, especially when you've got plenty of things on your plate. The solution? Using AI to help your sales and marketing tasks. 
Hubspot's Chatspot is a free AI tool that can generate content and images, access tips to improve your SEO, get insights on company data, and create sales prospecting templates to help with your sales outreach. 
6. Cleo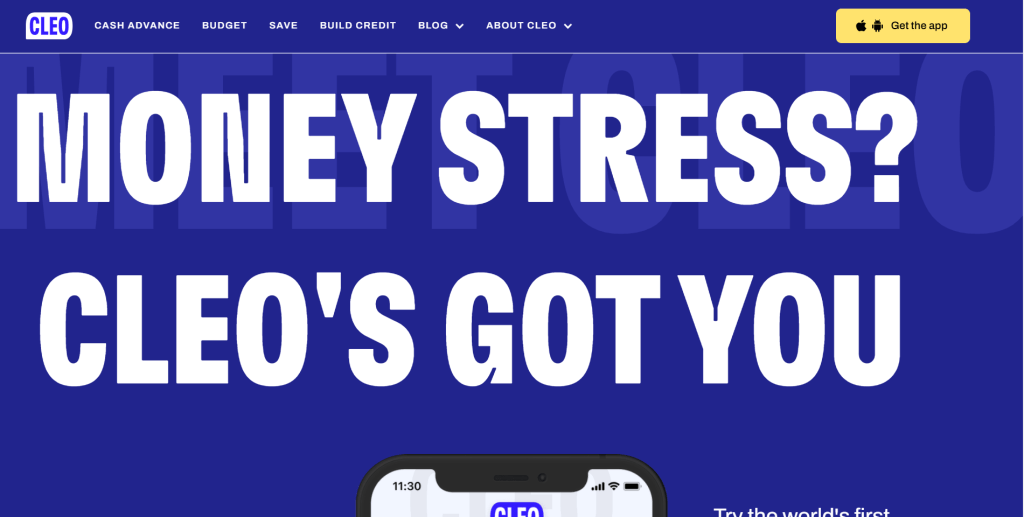 Stressed about money? Cleo's got your back. It's a sassy and brutally honest AI assistant that gets your personal finance affairs in order. Budget better, build credit, and actually stick to your money goals. 
Why your business needs it? Cleo manages your money in read-only mode. Basically, you get to see all your money in one place. We think it's most useful for freelancers, remote workers, and other small business teams.  
7. Auris AI 
Next, here's Auria AI, a handy assistant that your teams can use to translate, transcribe, and subtitle videos. If your work involves a lot of interviews, video recordings, and the like, then this tool is a must-have in your daily operations. Their tool is well-versed in over 20 languages, so a large pool of users may find this tool handy. 
Got an audio file? Just upload it and set your file's audio language, then export!
8. Jasper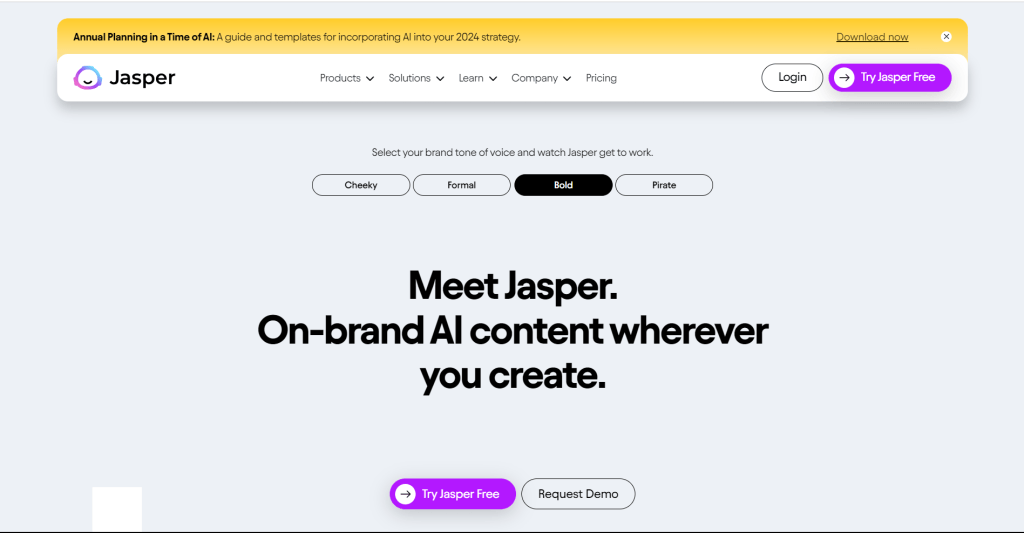 Here's another AI writing tool for your consideration. If you to put an end to that annoying writer's block, Jasper has some awesome ideas that can make your writing more snappy and alive. It can conjure up text that retains your own brand voice, so the editing should take you less work. 
That's why we think it's an ideal partner if you're looking to create marketing posts, emails, product listings, and more!
9. Notion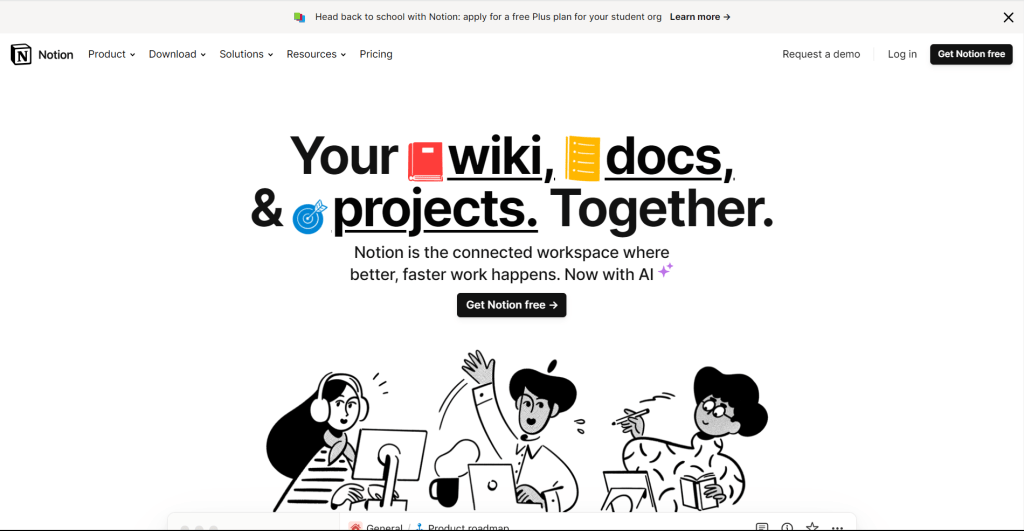 Notion's product management and visualization tools help keep workspaces clean and organized, but you can be even more efficient with their new AI Personal Assistant tool. 
Why? The new feature can summarize your meeting notes, paraphrase content, and generate text based on a prompt. If you already have a Notion account, you can access these features for free. 
10. Google Bard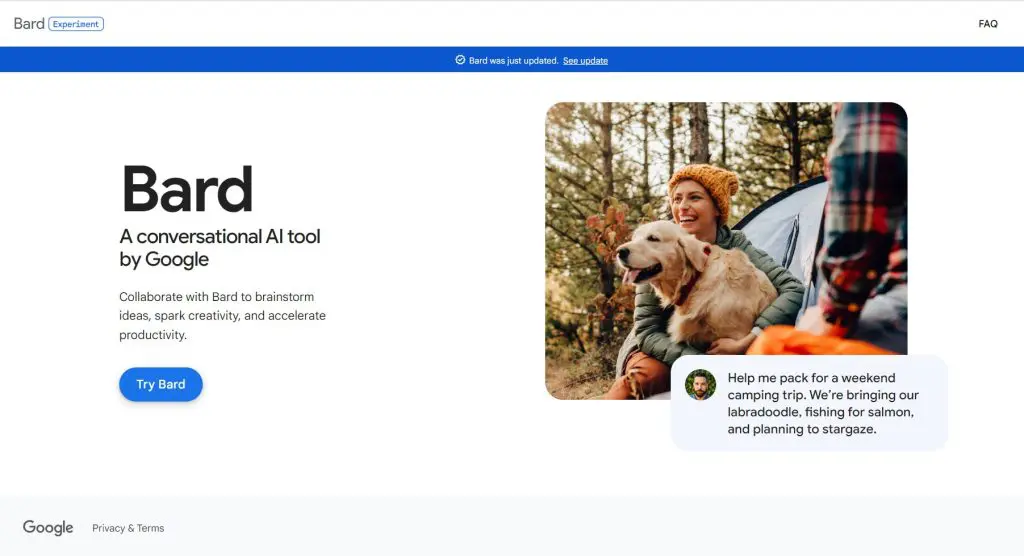 If you're not satisfied with ChatGPT at the moment, then you can try Google Bard. It's Google's chat-based tool that works just as, if not, better.  Aside from helping you brainstorm ideas and generate lists, Bard is also handy for summarizing complex ideas.
Plus, it's useful for technical matters too! You can ask the tool to debug lines of code and create stunning design briefs.
DotYeti provides the fastest and most cost-effective alternative to agencies and freelancers by providing quick turnaround times, unlimited revisions, and comprehensive services. Get to know our scalable unlimited graphic design model today. 
Share your story with us so we can create a customized plan for you.