Discover our brand-new platform!
We are thrilled to announce that DotYeti has finally launched a new and improved platform! For your convenience, we made our design subscription service simpler and more feature-rich to make sure we can do your work much better.
Revolutionizing the way graphic design services should be done.
A sneak peek of
what our new platform looks like
Experience our graphic design service like no other.
Extremely fast loading speed
We understand that slow loading websites can be extremely frustrating. This is why we redesigned our platform to make the loading speed of our page faster and more efficient.
Direct chat functionality
Instead of waiting for our Yeti's to reply to your messages via email, we added a direct chat feature where you can freely communicate with them should you have any concerns.
Tons of additional request categories
Now you don't have to be limited to services included in your design package. Our new feature allows you to choose whichever service you want!
Assets submission overview
Before you click the submit button, our overview feature allows you to double check your file before submitting it to our Yeti's to avoid miscommunication.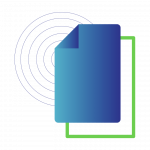 Save your request drafts
Not sure of your request? No problem! Our new platform has a draft feature that enables you to save your requests until you're ready to send it in.
Extensive dedicated brand profiles
We can now customize your brand profile by developing, executing, and creating your brand's voice and character in a wider range of services.
On-image feedback tool
The on-image feedback tool gives our clients an alternative perspective on what specific element you want to comment on in order for us to meet your expectations.
Transparent delivery dates
It's important to us that we are punctual in everything we do. We can assure you that we will deliver your request on time through our transparent delivery dates feature.
What does this mean for you?
We are constantly on the move to find the best strategy to make design subscription services effortless and convenient for you. Our new and improved platform has features that will make requesting and receiving your design even faster than usual.
You can look forward to:

A better and more intuitive platform for clients and companies

Highly focused on making creative work easier and dependable

Improved service system — clients first!
For old customers, we are currently slowly transitioning towards the new platform. You have or will receive more information about what that precisely means for you. Let us know if you have any questions.