Attention, everyone who cares about growth!
ANNOUNCING…
A GRAPHIC DESIGN SERVICE THAT GUARANTEES
UNLIMITED

HIGH-QUALITY CREATIVES
FOR A VERY LOW PRICE OR ELSE


THEY DON'T GET PAID

.
SERIOUSLY.
If DotYeti doesn't deliver, they work 100% for FREE
All
Art & Illustration
Branding
Web Design
Marketing
Packaging
Print Media
Social Media
Animated GIFs
Want to see more examples?
IMPORTANT MESSAGE
Dear Innovator,
If you would like to have highly-converting enterprise-quality creative work, delivered in the fastest possible manner, for only $399 per month, then the following message will be the most exciting thing you'll have read in a long time.
Here's why:
Let's face it… You would have to be real stubborn and emotionless – for the above offer to not get you pumped and excited.
And without question, your inner skeptic will scream: "What the heck are they talking about?!"
I mean what business leader, who wants to be taken seriously, wouldn't question a company making such a bold claim?
But don't worry. Over the years we've collected mountains of credentials and enough proof to back it all up.
For starters, we've developed a uniquely creative workflow platform that's unlike anything you've ever seen or heard of before. It's what sets us apart from the competition and why our clients are the happiest in the industry.
But that's just the beginning.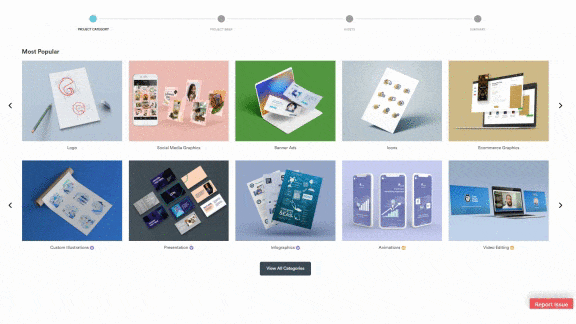 SUPPORTING 37 DIFFERENT COUNTRIES TO DELIVER OVER 13,424 MAXIMUM IMPACT DESIGNS
And we've also used this platform to:
Help agencies save over $38,000 a year in unnecessary design costs
Skyrocket engagement and conversion rates with 150%+ for 1000s of campaigns
Deliver 100s of logo & branding assets for startups and SME's
Outsource 50+ A++ quality designers to countless of clients
And much more… Listen, we could easily fill up this page with endless success stories like these…
Because we've already onboarded countless clients from every corner of the world.
And we've worked with small businesses, all the way up to large, iconic enterprises who continue to leverage our platform and get the most out of their creative work flow.
In other words, our platform for creative work is getting the most beautiful (and highest converting) creatives we've ever seen!
Be quick! FREE spots are almost gone…
CREATE AN UNLIMITED FLOW OF GRAPHICS THAT WILL DRIVE YOU BETTER CONVERSIONS
All of this is
100% risk-free!
If we can't deliver our promise (very unlikely), you won't have to pay anything- at all.
Think about it, if we don't deliver any value to your company, you'll pay:
In fact, you pay us nothing!
And guess what else?
If we do deliver your promised eye-catching design (highly likely) you still won't be out of any budget..
Because every dollar you pay us will come from the EXTRA sales you will have made with all the EXTRA free time and resources you will finally enjoy from using our scalable and affordable graphic design service.
Why are we making you such an offer?
It's very simple…
If you are anything like most business owners, you would have likely tried almost every available option to stabilize and grow your business.
Some things worked, but most of the things didn't.
By this point, you've probably been lied to, stolen from and…
Cheated out of potential growth!!
What if I told you, that's history?
Companies Before & After DotYeti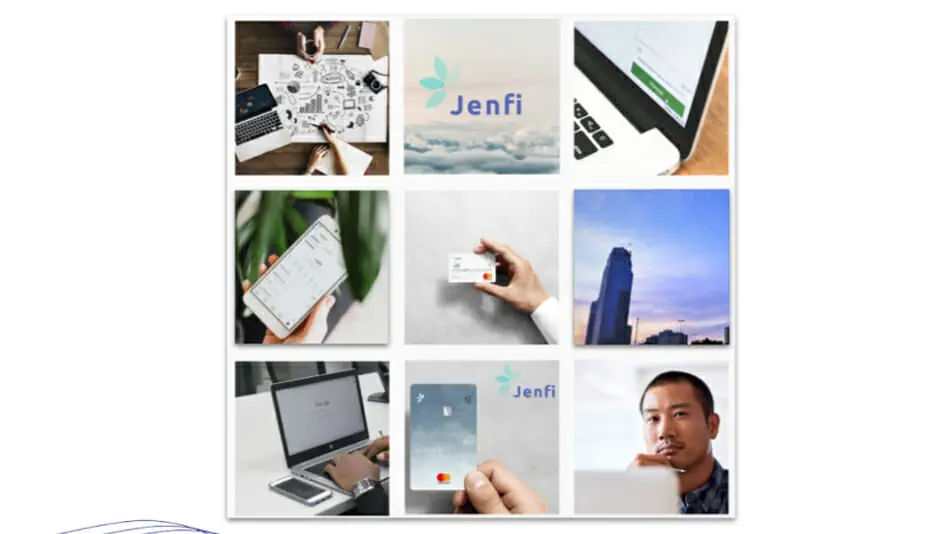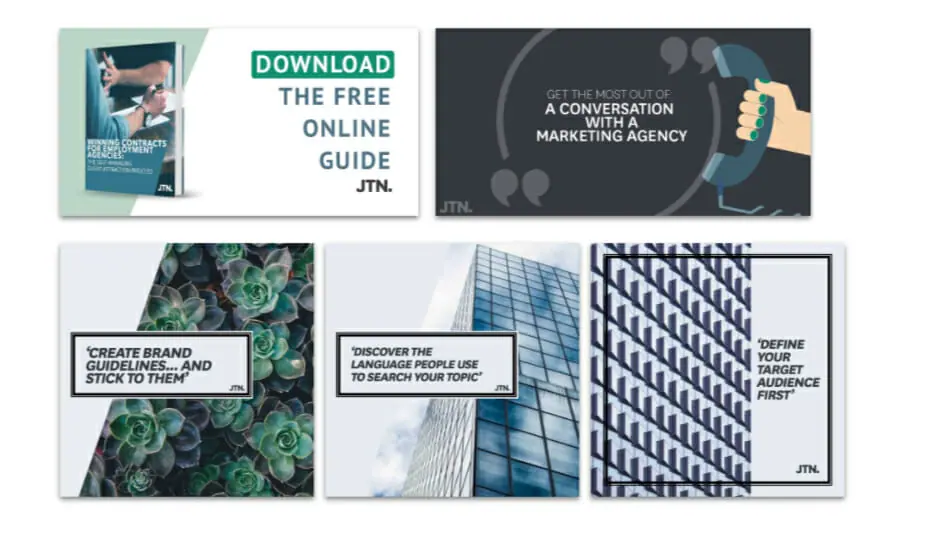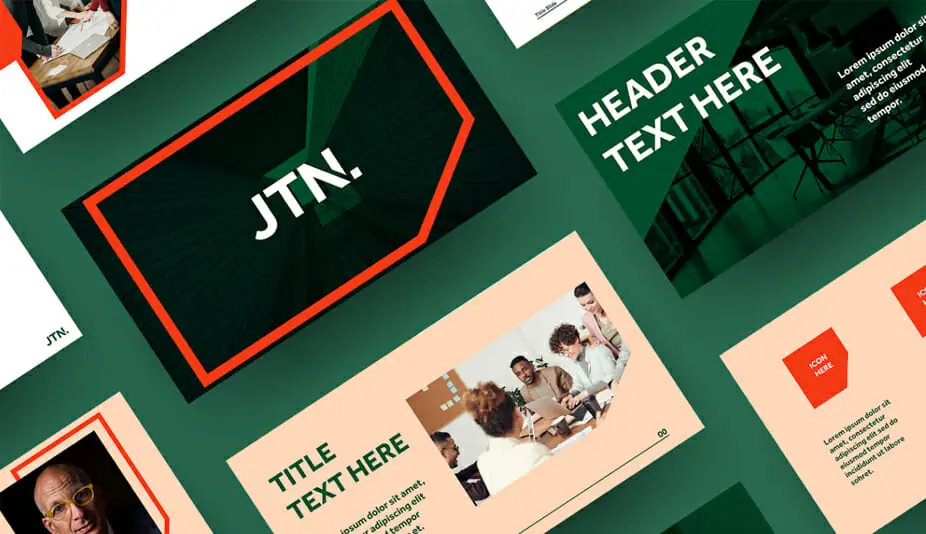 Be quick! FREE spots are almost gone…
In-efficient freelancers, overpriced agencies or limited internal staffing…
These were the only creative solutions you thought you had at your disposal,
When in reality you had access to a much more efficient alternative.
I know that you know the sort of people I'm referring to. Salespeople who pushed you to purchase an expensive graphic design package only to disappear when the going gets tough. And freelancers who promised low costs, only to disappoint you with low quality work.
Because in a new world ruled by content, the truth is there are many people who want to sell you a dream. They promise you creative deliverables that get you noticed, that propels your campaigns into the spotlight. But, in reality, they don't have the expertise nor the experience to back up that claim. (And then you find out that they've recited the same script to 100s of other business leaders)
So rather than waste your time trying to convince you that we're different…
We're putting our money where our mouth is.
Because in our experience, graphic design services can be incredibly inefficient. In a mind-boggling amount of ways. Trust us, we know this first hand. One of our co-founders had to deal with this very same problem when he was handling creative work for a marketing firm. What a headache!
And all avoidable.
Anyways, whether it was a freelancer, graphic design agency or another online graphic design service who tried to impress you with fancy words and large numbers…
But when you had already paid the bill, and were left twiddling your thumbs waiting for the promised results, or wringing your hands fixing their mistakes…
We're here to show you that it doesn't have to be that way.
LIKE SWIMMING IN AN OCEAN WITHOUT A LIFEJACKET SURROUNDED BY SHARKS
(Don't do this!)
So how are we different from these people who promise that they'll deliver results and get you skyrocketing to the top of the news feed or turning heads with a billboard design…but can't deliver?
Well, we're the only unlimited graphic design service that's confident enough to guarantee results or we don't get paid.
Secondly, we weren't born yesterday.
We've been in the game for years, and we've talked to 100s of clients who were once struggling to get their creative work done on time and for a reasonable price. So, we listened. And we designed a solution that DIRECTLY addresses these problems. In fact, all our clients experience our platform and repeat the same line: Why didn't I do this sooner?
Look, our strategies are proven…
Battle-hardened by over 13,424 uniquely creative designs for clients in over 37 countries, our proof has been in the making for years.
We don't want you to come to us wondering why you didn't choose us sooner.
We want you to feel confident in our commitment to excellence in scalable, on-demand graphic design. We want you to see our workflow and our platform first hand and see for yourself, how precisely it solves all the avoidable headaches you've been dealing with for years.
Be quick! FREE spots are almost gone…
Upgraded branded designs for a forefront marketing platform for healthcare providers, resulting in a 102% growth in site traffic
Led graphic design efforts to significantly boost campaigns for a regional tech ecosystem, resulting in more than $1.5 million generated revenue
Successfully translated brand aesthetics to lively social media campaigns for a leading fintech company, resulting in a 827% increase in online engagement
Created captivating product videos and animations for an AI-powered note-taking app that yielded a 63% increase in registrations
Operated as an on-demand design team for a national bank who required high speed production and superior quality
Tapped into the brand voice of a leading European agency to produce creative graphics that meaningfully connected with their customers
It's moments like these that make us proud of what we've done for our clients!
Ok..enough for now. Let me answer the question that's burning a hole in your head…

From an award-winning company
Chicago, Shanghai & Manila

5 out of 5 Stars on Google Business

5 out of 5 Stars on Facebook

Ranked #1 Digital Marketing Agency on SortList

Ranked #1 Digital Marketing Agency on Clutch.co
HOW ON EARTH CAN WE GUARANTEE RESULTS?
It's simple.
We're able to guarantee results because of our unique approach and design platform.
You see, most graphic design services are good at the designing part, but know nothing about the client or the market they're designing for. What use is that? Why would you give your hard cash to a designer who mindlessly churns out designs without putting meaningful thought into WHY and FOR WHOM they are creating?
Everything we do at DotYeti is thoughtfully carried out to maximize impact on your marketing and branding efforts.
Heck, we don't get paid if we don't!
But hear me out a bit more…
We created a proprietary platform that is engineered to tackle all the hassles you once experienced with design work delivery, and it does it seamlessly.
You don't have to miss a single wink of sleep.
Or stay behind late into the night at the office.
Or skip that mindful meditation class.
The platform is a combination of optimized workflow, transparent communication and world-class graphic designs.
We've created a map of the entire creative workflow and gone back to the drawing board to automate and structure all the uncertainty, so that you know exactly what's going on at any given time.
Be quick! FREE spots are almost gone…
Let me be frank with you for a second.
Achieving on-brand creative deliverables is never a result of…
SHOOTING AROUND IN THE DARK UNTIL YOU MAGICALLY HIT THE TARGET 🎯
It's not about this.
It's about having a reliable and predictable system that continuously improves with every iteration. And our system includes a war chest of proven tactics that other agencies, design services and freelancers don't even know exist.
For example:
We know how to create logo and branding designs that not only connects with people, but speaks to them in a way that strengthens the idea that you want to communicate
We've unlocked the secret to making scroll-stopping social media ads that prompt users to take decisive action
We've discovered the trick to designing a website that not only engages but powerfully presents information in way that makes the visitor remember it
We can tell you the biggest mistakes made by teams who are trying to create GIFs for their marketing efforts
But that isn't all! We also know how to…
Increase the pulling power of almost any graphic design so that it commands attention in the sea of content
We've used our unmatched strategies to outperform competitors in the most ferocious markets and offer a uniquely personalized experience for our clients. Because you, without question, matter to us. And we will never make you feel like just a number in the system.
We are obsessed with ensuring that you love our designs. We are artists at heart and will strive to make sure that we faithfully bring your ideas to life in the most creative way possible.
We've developed a platform that completely solves all communication problems by connecting you directly with your dedicated designer
We know how to dramatically increase your cost savings by making our plans scalable with your business growth. You can also easily change plans without any silly paperwork and hassle…or any hidden surprise fees!
We know how to…you get the idea right? The point is, because of our deep familiarity with the world of graphic design and marketing…
We truly believe that working with us not only enables you to hit your marketing and sales KPIS, but opens your mind to an entire world of possibilities where graphic design doesn't have to be some confusing, vague thing that you pass on to designers who are difficult to reach.
In fact, it can be an enjoyable experience that will change your opinion on how we're moving forward into the new digital future.
Be quick! FREE spots are almost gone…
HERE'S SOME GOSSIP EXCEPT IT'S REAL
Business Solutions
"I received complex designs within 48 hours"
Working with DotYeti is convenient, relaxed and personal. Communication is streamlined on their platform and the designers are truly their forte. Each designer has their own creative approach and, as a team, they transformed our graphic design journey.
Digital Agency
"They think further than just the design itself"
DotYeti is more affordable than all the graphic design solutions I've worked with. Before, it was always hard to be profitable. As an owner of a digital marketing agency, I highly recommend DotYeti. Their platform is easy to use and their communication is very good.
Warning: we reserve the right to revoke this offer at any time
We can outperform any graphic design service provider on this planet or you won't pay us a single cent!
Are you interested in putting us to the test?
Well, hold on!
Not so fast!
There's a few things we need to clear up first because this offer isn't just for anyone who happens to come across our site.
There are 3 important things that you MUST HAVE because even thinking about applying for this opportunity:
You must already have an idea in mind about what sort of design you're looking for. No, it doesn't have to be a full blown mind map, but our designers can only work as best as the brief they are provided! This opportunity isn't for newbies. (If you want to see if you qualify for our early stage startup program then
click here
)
You must be open to letting us creatively interpret your brief to produce designs that are within your framework and on-brand, but that we think will make your product sell faster. Look, design work is a fluid and creative process. It can't be boxed in nor can our designers read everything that's on your mind. But we can guarantee that if you give us some of the creative reins, we'll deliver results that will blow your mind.
You must not be working for any organization that is remotely shady, illegal or scammy in any way. We only want to work with clients who we can trust.
Does this opportunity interest you? Do you meet the above criteria?
If so, go ahead and book a 30-minute demo with our team to see if we'd be a good fit. And let's get cracking.
P.S. Oh, well, hello there…. still need some more convincing?
Ok listen up.
If you're DONE with waiting around for on-brand designs to be delivered on time as you were promised, if you're TIRED of being ghosted by freelancers or agencies that suddenly seem to have too much on their plate, if you're STRESSED out about rising design costs and having to deal with back and forth Whatsapp messages, and email chains, and Slack group chats…
Then click the button below and book a call with my team. It's time for you to explore how to rapidly scale your business growth using a graphic design service that means BUSINESS. Risk-free!
It's time to stop scrambling to pick up the pieces that fall when inefficient freelancers and expensive agencies disappoint you, and leave you high and dry (but also out of thousands of dollars in cash).
It's time to put on your grown-up pants, and sit with the big boys and ladies.
Get ready for a change that will make you rethink your entire approach to creative work.
Speak soon.
TLDR version:


We'll deliver on-brand, remarkably creative and visually stunning designs for an incredible low price that will beat any of the previous design services you were using.
No unreliable freelancers. No inefficient workflows. Just your creative work getting done by an on-demand, scalable design team.
What are you waiting for?
Let's jump on a call to discuss your needs
You already came this far…