Graphic designers are capable of creating brilliant animation, logo designs, and illustrations.  But as most professions would have it, some people have a hard time behind their amazing art. The chaotic life of graphic designers can only be fully expressed through graphic design memes that  we believe every creative can relate to. 
Our talented Yeti's came up with 17 hilarious graphic design memes that will surely knock your socks off.
Font and App Graphic Design Memes
1. Uncanny similarity 
Is it just us or does Gotham and Montserrat look too much alike? 
2. Photoshop is not the best option
Can we all agree that professional logos are more complex than they look? The face of your brand is not supposed to just look like pretty graphics that don't represent your beliefs at all. 
If you want a logo that captures all the important elements that make it great, then don't use Photoshop. Trust us. We're professionals. 
3. Adobe Illustrator is way better 
Now if you do want an application that is versatile enough to deliver all your graphic design needs, then we suggest Adobe Illustrator to be your number one choice. 
4. It stopped working again
The only downside is this. It stops working when it feels like it. 
Client vs. Creative Graphic Design Memes
1. A bewildering scene
When the client has their own revisions that are not inline with the vision you had in mind.  
2. Our only wish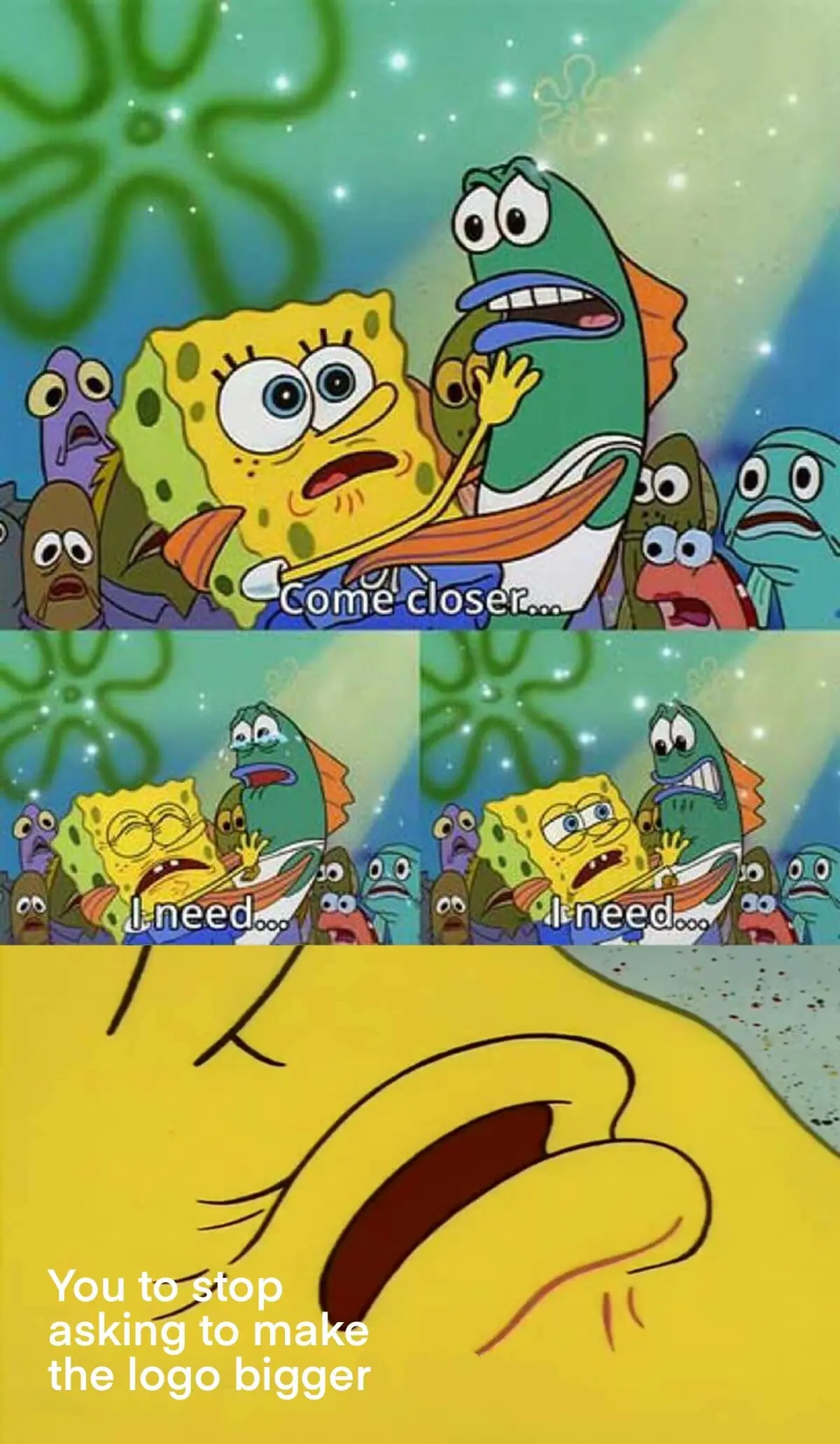 Sometimes we give in to the clients requests but deep inside, we just want you to stop asking us to make the logo bigger.  
3. We're doing our best
Deadlines that are set by the clients are sometimes ridiculous and demanding for the amount of work they want graphic designers to do. Creativity doesn't come in a second — please give us more time. 

4. "ASAP"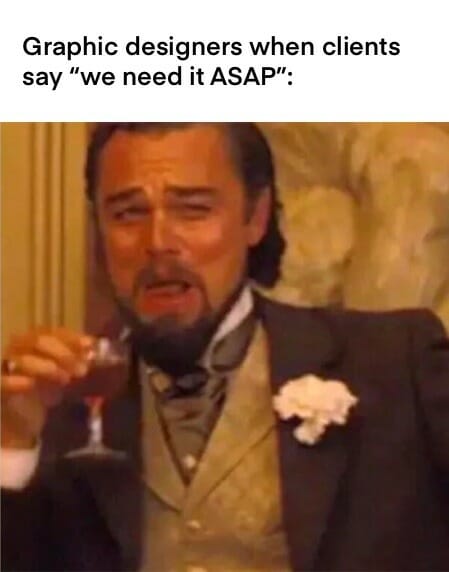 The acronym ASAP should be banned in the creative industry for good. Well thought out graphic designs should never be rushed! 
5. Send help 
It's all fun and games until we're drowning with work and endless revisions. 
6. Another email?
The Bible says be patient and love one another, but some clients just makes it extremely difficult to do.  
Designer Work Graphic Design Memes 
1. "Designing a logo is easy!" 
Generating jaw dropping logo designs take days to create. Graphic designers spent years mastering their craft in order to produce brilliant designs in a short amount of time. 
2. Crying inside
Believe it or not, most graphic designers are introverts. When they're asked what they do on the spot, they cry a bit inside. 
3. How do I do this again? 
Graphic designers mastered every bit of tricks Photoshop has but replying to an email would probably take a few more years to learn. 
4. We love our job 
We love our job but… is it too late to find a new career? 
5. Defying the norm
With minimalism being the biggest trend last year, there is no doubt every graphic designer dreams of creating minimalist layouts that are bound to go viral.
6. Best mates 
Revisions are the worst and that's why graphic designers and copywriters get along so well. 
7. It's checkout time! 
Creating art you are passionate about is one thing, but checkout is always the best part of work. 
Get Creative with DotYeti
Our quick-witted Yeti's are the best at what they do. If you need unlimited graphic design services that are beyond amazing, check out our pricing page to see what design package fits your budget!